Annacia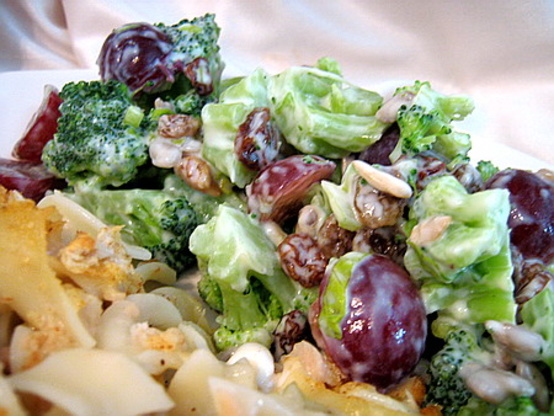 Fresh - great for a hot Summer BBQ! Adapted from a Cooking Light recipe.

I tripled this salad for a Relief Society Summer Salad Social and to leave some at home for my family, and it was a hit! I got plenty of compliments from the ladies at the social as well as from my husband and kids :) I added sliced carrots and used craisins instead of raisins and used apple cider vinegar instead of white vinegar. I also added a Tbsp. of onion powder.
Combine the first 5 ingredients in a large bowl.
Combine mayonnaise and remaining ingredients, stirring with a whisk.
Pour dressing over broccoli mixture, and toss well.
Chill for 1 hour.