Prep 25 mins
Cook 25 mins

Delicious quiche! You can easily blanch frozen broccoli florets by simply running it under very hot water for a few minutes.
Directions
Brush frozen crust with egg yolk and prick thoroughly with a fork.
Prebake according to package instructions.
Saute the onion and garlic in olive oil until soft.
Mix the eggs, half and half, salt, pepper, and nutmeg.
Spread the onion, broccoli, and cheese on the bottom of the pie crust.
Pour in the egg mixture.
Bake at 375 for 25-30 minutes, or until set and browned.
Reviews
Most Helpful
I made this for lunch yesterday.My sons loves broccoli; that's wht i chose thuis recipe.It turned out Perfect! I did blind bake the crust for 10 minutes fefore adding the filling.Thanks you for posting.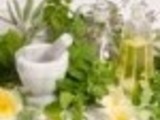 I used Millers pastry recipe for this, not having frozen pie crusts available here. This was easy to make, tasted yummy and dissapeared steadily. DH said he would have prefered it with "a little something extra" to give it some zing, but I liked it just the way it was and so did our fostor son. I like the fact that it's a quiche recipe that doesn't take 10 eggs...(well you know what I mean) and that it's an interesting way to present broccoli for a change, so I'm pleased to put this into my family cookbook for future menu's. Please see my star rating system... a well deserved 4 stars. Thanks !!!

I made this Broccoli Quiche for Easter this last year, and only just now found it in my pile of recipes. I loved it!! For someone who does not make quiche, but loves to eat them, this is a very easy one to start with. Loved IT!!