WiGal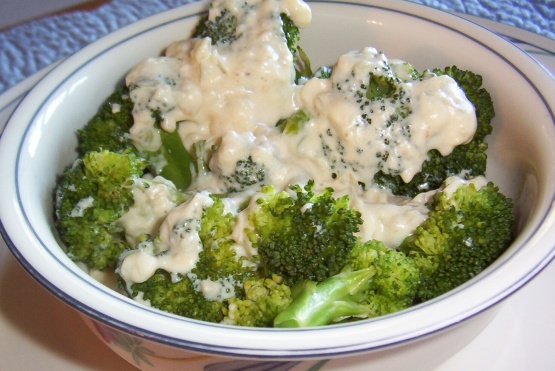 I think I got this from World Wide Recipes, a recipe email zine I used to get. This sauce is really good on mashed potatoes, too.

I liked the flavor of this although I would reduce the onion down to a few tablespoons. It was more of a topping than a sauce. The sauce would work well on a number of vegetables and don't limit yourself to just broccoli. Thanks for posting! Reviewed for Veg Swap #19-2010.
Cut the broccoli into florets and slice the stalk.
Steam or boil until tender but still firm and bright green.
Heat the butter in a skillet over medium heat and saute the onion and garlic about 5 minutes until tender but not brown.
Add the remaining ingredients and stir over low heat.
Spoon the sauce over the broccoli and serve immediately.