Prep 25 mins
Cook 30 mins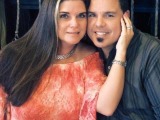 This is a wonderful brownie bar! Don't let the steps discourage you, it doesn't take long to make and boy are they worth it. The recipe calls for serving them chilled. We like them about 30 minutes out of the oven. There is nothing like melty marshmallow on top of chocolate. I left the nuts out, because of my children's preference. They would taste great either way. From Southern Living, March 1997.
Directions
Beat (6 ounces) 3/4 cup cream cheese at medium speed with an electric mixer until smooth.
Add 1/2 cup sugar, 2 tablespoons flour, 1/4 cup butter, 1 egg, and 1/2 teaspoon vanilla; beat until blended.
Set cream cheese batter aside.
Microwave 1/2 cup butter and 1 square unsweetened chocolate in a 1-quart microwave-safe bowl at HIGH 1 minute or until melted, stirring once.
In another bowl, beat 2 eggs at medium speed, and gradually add remaining 1 cup sugar, beating well.
Add 1 teaspoon vanilla extract to the egg/sugar mixture, and beat until blended.
Add 1 cup flour and baking powder to the egg/sugar/vanilla mixture, beating well.
Add melted chocolate to the egg/sugar/vanilla/flour mixture, and beat until chocolate batter is blended.
Stir in 1 cup chopped walnuts.
Pour chocolate batter into a greased 13- x 9-inch pan.
Top with cream cheese batter.
Sprinkle with remaining 1/4 cup chopped walnuts and the one cup of chocolate chips.
Bake at 350° for 24-28 minutes.
Sprinkle with marshmallows, and bake 2 more minutes.
Combine remaining 1/4 cup butter, remaining 1/4 cup cream cheese, remaining 1 square unsweetened chocolate, and milk in a saucepan.
Cook over medium heat, stirring constantly, until butter and chocolate melt.
Stir in powdered sugar and remaining 1 teaspoon vanilla. (If frosting is too thick, add a tad more milk until desired spreading consistency).
Drizzle or spread over brownies.
Chill; cut into squares.
Most Helpful
Wow Wow Wow...These are the best brownies ever. I have received so many compliments, demands for the recipe, and requests to serve at EVERY birthday.
Decadent! These brownies are very rich, chocolaty, chewy and moist - exactly the way a brownie should be! I've never had brownies like these. They are so very unique. The combination of the chocolate and cream cheese layers is so delicious. The melty marshmallows and the fudgy frosting send it over the top. It is hard to eat more than one because they are so rich. My kids, brownie fanatics, loved them. I did omit the nuts because they don't like them. Serve these to guests and they will be asking you for the recipe. Thanks, Juenessa!