Kim D.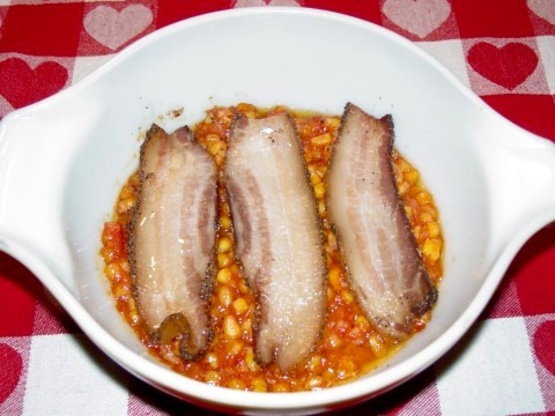 My family likes this. TOH
Combine ketchup, brown sugar, mustard and salt in a bowl; stir in onion and corn and mix thoroughly.
Pour into a greased 1 1/2 quart casserole.
Top with bacon.
Bake uncovered at 350 degrees for 4o minutes or until bacon is cooked and dish is heated through.