Derf2440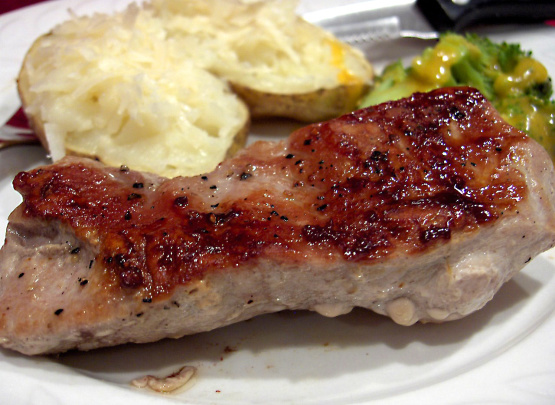 This is the best way I have found to make pork chops.

Some of the most tender pork I've ever had, and even though I don't usually like pork, I will definately make this again! I added some minced garlic while the chops were in the skillet and then added some onion powder because we are big flavor people, and it did really good because the flavor of it really went all through the pork! Thanks for sharing!
Preheat oven to 400 degrees farenheit.
Heat 2 tablespoons olive oil in oven proof skillet over medium heat.
Sprinkle salt and pepper on both sides; add to skillet.
Saute until golden brown: about 2 minute.
Flip, cook two more minute.
Place pan in oven; roast until cooked through. About 10- 20 minutes.