Blueberry Filling for Pies
Megan K.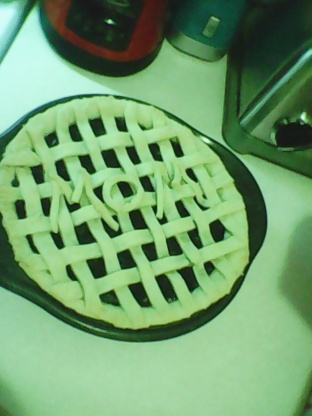 You will never have soggy crusts again if you make your pie like this. You can make this and freeze it for using later. UPDATE: I just finished doing it in the microwave, so much easier than standing over a pot stirring. It took about 15 minutes, stirring after the first 5 min and every couple minutes until thick and clear looking. I added the cornstarch mixture after the first 5 minutes.

wow this worked well I used 1/4 cup corn starch and 2/3 cup sugar...and guess what? 1 cup really super finely shredded zucchini it sounds crazy but it picks up the blueberry flavor and color...the kids will NEVER know...it stretches the recipe out a bit and uses up some of summers harvest highly recommended as is (and with the sneaky veggie option)
In a heavy saucepan mix together blueberries, sugar and lemon juice.
Over medium heat bring to boil, stirring frequently.
Mix cornstarch with water to make a paste.
Pour into berry mixture, stirring constantly until thick.
Remove from heat and let cool.
You can now freeze it or use for pie.
Bake at 400*F for about 35 minutes.