Blueberry and Pecan Scones
momaphet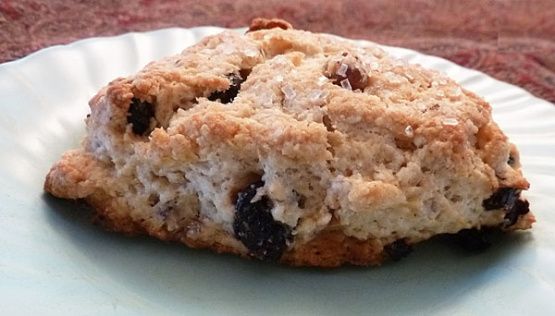 Recipe by loof
For breakfast time, tea time, any time!

This recipe is so versatile. I've have some time substituted Blueberry, for different types of berries like Cranberries, and as of yesterday I made it w/ chocolate chips & with the zest w/1 tsp of cinamon. The flavor throughout with a nice tang from the Blueberry. They was a bit heavy - So I think I adding a little more baking powder could solve this for me. A very appealing scone recipe that is, made in almost no time at all. I make the full recipe so that I can freeze some to have on hand for a quick breakfast. I will always use this recipe in the future. Did it for PRMR 2013..... Thank you!!! Happy Cooking to y'all ! Grpa
Sift flour, 3/4 cup sugar, baking powder, baking soda, and salt into a large bowl. Mix well.
Cut in the butter until the mixture is crumbly.
Stir in blueberries, pecans, and orange zest.
Stir in buttermilk just until moistened.
On a floured surface, roll dough 3/4 inches thick. Cut into 2 1/2 inch circles or triangles.
Place on a greased baking sheet and sprinkle with 1 tablespoon sugar.
Bake at 400°F for 15-16 minutes.