Blueberry and Pecan Scones
momaphet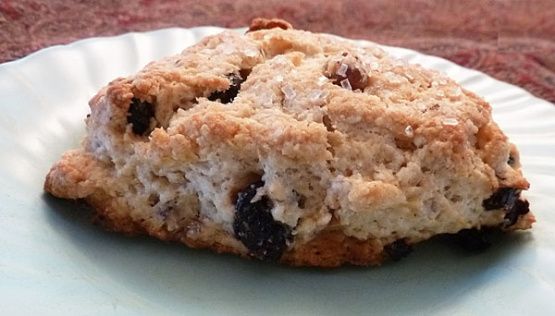 For breakfast time, tea time, any time!

I really enjoyed these scones. I found them easy to make and were very delicious. I only made one change. I used fresh Blueberries. When I ate the scones, the blueberries would explode in my mouth with a wonderful flavor! You should definitely make these scones with fresh blueberries.
Sift flour, 3/4 cup sugar, baking powder, baking soda, and salt into a large bowl. Mix well.
Cut in the butter until the mixture is crumbly.
Stir in blueberries, pecans, and orange zest.
Stir in buttermilk just until moistened.
On a floured surface, roll dough 3/4 inches thick. Cut into 2 1/2 inch circles or triangles.
Place on a greased baking sheet and sprinkle with 1 tablespoon sugar.
Bake at 400°F for 15-16 minutes.