gailanng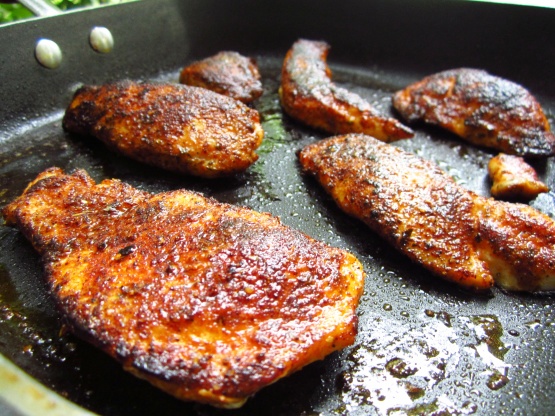 Quick snack or can leave whole and use for a sandwich

This is not a recipe; these are merely directions as seen on the back of the package.
113.39-170.09

g boneless skinless chicken meat, your choice (breast, thigh )

14.78

ml blackened chicken seasoning
canola oil, for pan
Roll chicken in seasoning.
Heat pan with small amount of canola oil, cook chicken completely.
Slice into strips. Serve with favourite dipping sauces.