Kay D.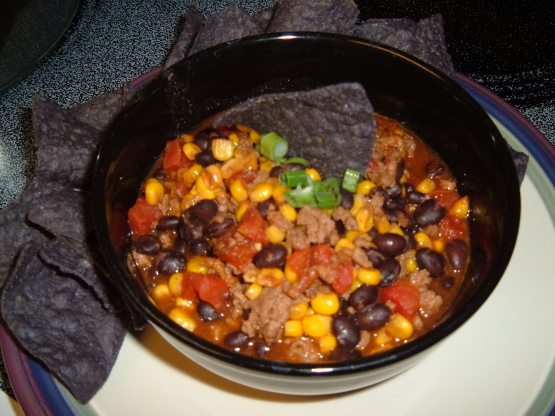 From Pillsbury's Fast and Healthy cookbook. This is an easy but yummy soup recipe that kids love. Give it a try!

This recipe was HORRIBLE. Unless you majorly doctor it up you will be majorly disappointed.
Spray dutch oven with nonstick cooking spray.
Add ground beef; cook over med high heat until browned.
Drain on paper towels and return to dutch oven.
Add all remaining ingredients, mix well.
Bring to a boil.
Reduce heat, cover and simmer 15 minutes to blend flavors.