Mantes44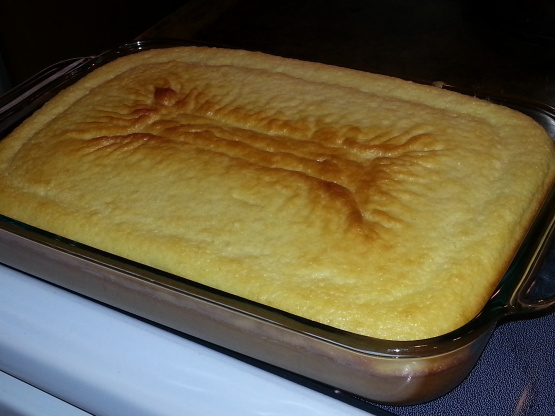 This makes a moist, almost fluffy cornbread. This style of cornbread is quite popular in Hawaii. With all this butter, it has to taste good.

I made this with Kodiak Protein pancake mix, it was delicious! I made with less sugar, about 3/4 cup, and I think I'll do even less next time. I didn't know if it would taste corn-bready enough for me, but it was delicious and so moist! My husband loved it, and he's not usually a corn bread fan.
Mix all ingredients together.
Pour into an 8 by 8 pan& bake at 350 for 35 minutes.