Best Ever Chicken Marinade (Weight Watcher Friendly)
MsSally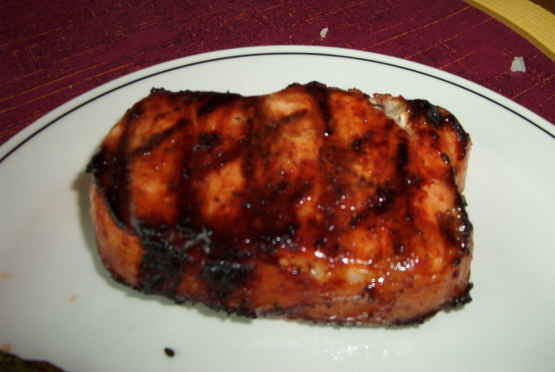 This has got to be one of the best marinades I have used. Best part....it has no oil!!! The ingredients balance out each other so nicely that it is such a pleasure to taste. I make it up alot in the summer when the mint from my garden is plentyful. This recipe could be used on pork tenderloin quite successfully. This is 7 points per serving

This was a very good marinade. I used it on pork loin chops and grilled them. I used chili sauce instead of paste and used powdered ginger and garlic and omited the mint. I added the marinade to frozen chops and left in the fridge overnight and cooked the next afternoon.
Combine the ingredients in a zip lock bag. Add chicken and marinate for up to 3 days.
Note: The recipe originally was double the amount. You could make up the full recipe and add half to the chicken and half to a pork tenderloin and freeze for a later date.