bildcase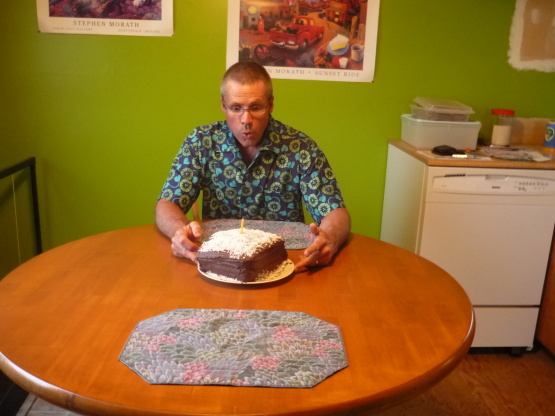 I had to keep checking the oven, and after four or five 5 minute increments of additional baking time, the cake came out done. I made the icing substituting coffee cream for the milk and it came out real creamy smooth and thick. Super dark chocolate with not too sweet an aftertaste, only a real rich 'chocolatey-ness'. Great for chocolate lovers... kind of fudge-like and brownie-like consistency.
Bring to a boil the 1/2 cup butter or margarine, 1/2 cup shortening, water and 1/4 cup cocoa.
Remove from heat and add flour, sugar, 1/2 cup milk and vinegar.
Mix well.
Then add: eggs, baking soda and 1 teaspoon vanilla.
Mix well until lumps are gone. Pour into greased 9 x 13 inch pan.
Bake at 400 degrees F (205 degrees C) for 20 minutes or until toothpick comes out clean.
To Make Fudge Frosting: Combine in saucepan , 6 tablespoon butter or margarine, 4 tablespoons milk and cocoa.
Bring to rolling boil.
Remove from heat and add 3 cups confectioners' sugar and 1 teaspoon vanilla.
Beat until smooth.
Spread on cooled cake.