awalde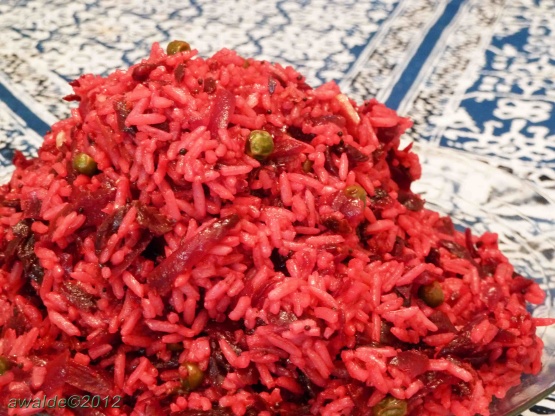 For Zaar World Tour 8, India. This seems to be a popular recipe in india. Some people add chopped tomatoes; some add mint and cashews; mine is just plainer.
Melt butter in pan.
Add cumin and mustard seeds.
Add garlic and ginger; saute.
Add beets.
Cook on low until beets are tender; you may need to add a little water to prevent sticking.
Add sambal powder, and garam masala powder.
Stir in peas.
Stir in rice; stir until rice is red.