k2oneal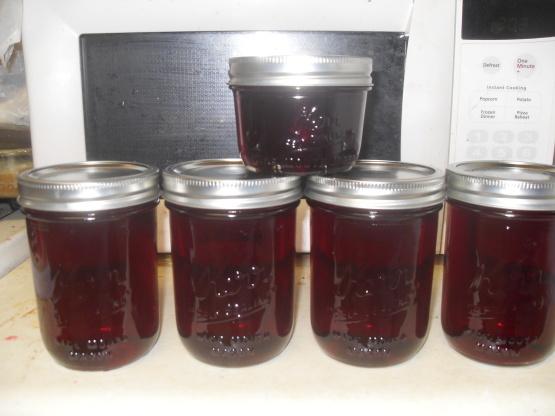 This recipe was posted by request and I've never tried it so I'd be intrested in any feedback.

thank you for taking the time i have spent many hours looking for this recipe. yours is the only one without rasberry jello, this jelly is excellent! again thank you! mariann ps my entire family are canadians,small world!
Peel beets and simmer in water for 30 minutes.
When beets are tender strain off liquid measuring 4 cups of beet juice.
Pour into a large pot.
Stir in lemon juice and pectin.
Bring to a full, rolling boil over high heat.
Stir in sugar all at once and return to a full, rolling boil and boil for 1 minute.
Remove from heat and ladle into clean hot stearilized jars leaving 0.125 inch head space and seal.
I process any jelly for 5 minutes in a boiling water bath even though the recipes don't call for it.