Beef and Gravy (Crock Pot)
Melanie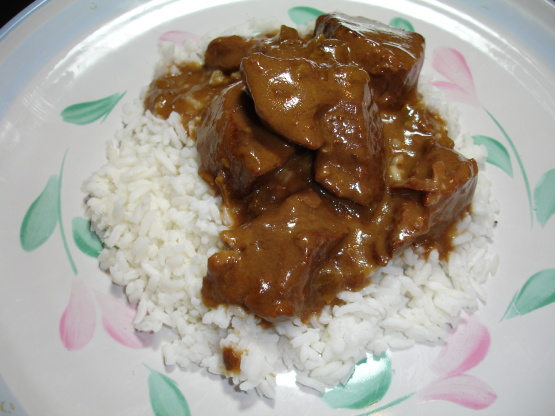 It's worth the effort to brown the beef before adding to the crock pot. Serve over noodles or rice. Yum!

Very easy and tasty!! I added a bed of onions on the bottom of the crock pot and garlic, mushrooms and salt. Did not hove any Kitchen Bouquet. For the broth I used 2 bouillon cubes (and about a 3/4 cup water) and added some cooking sherry. Served it over a bed of noodles. It was wonderful and will definitely make again!!!
Heat oil in skillet and brown beef well.
Add beef, including browned bits and drippings, to crock pot, along with remaining ingredients.
Cook on high for 3-4 hours, until beef is tender.
Serve over cooked egg noodles, or white rice.
Enjoy!