lazyme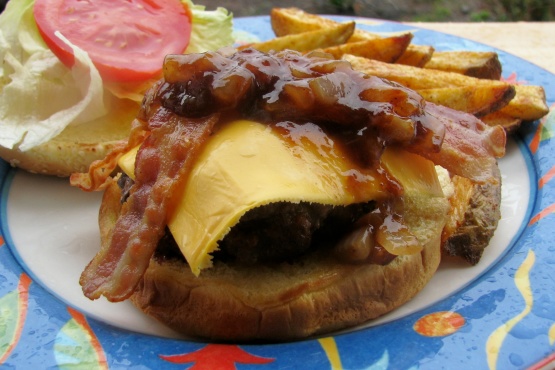 One day I planned on cooking burgers for dinner. When time came to make dinner, I didn't feel like a regular burger, go figure. So i came up with this. It went from boring to WOW!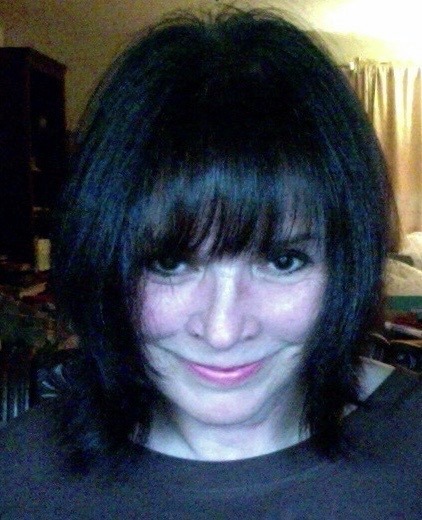 Yes, these are definitely WOW burgers. I didn't make them exactly as posted, but I did make the onions as directed, and this burger is all about them. I cooked my bacon, and used some of the grease for the onions. However, I grilled my burgers and used sharp Cheddar cheese and served them on a toasted onion roll. The onions in the barbecue sauce were fantastic and the star of the show. Thanks for sharing! Made for PRMR Tag Game.
In a frying pan, start cooking the bacon. While the bacon is frying, cut up the onion and set aside. Finish cooking the bacon and remove and put on paper towels.
Butter the buns and set aside.
Drain the skillet that has the bacon grease into a bowl and set aside. (you will use this pan for the burgers).
Make 5 patties out of the ground beef and place in the skillet. Fry on medium heat until cooked thoroughly.
In the meantime in another skillet, lightly toast the buns. Set aside.
By this time the burgers should be ¾ of the way done, add cheese to the top of the burgers to melt. Put the burgers on a paper towel whenever finished.
In the meantime, pour a little bacon grease in the same skillet used for the buns and add the onions and burger seasoning and saute for up to 3 minutes. Add the BBQ sauce directly to the onions and heat for about 1 minute.
Dress your burgers, add the patty and cross the bacon on top then add the BBQ onion mixture. Serve right away.