Basic Seasoned Flour for Dredging
teresas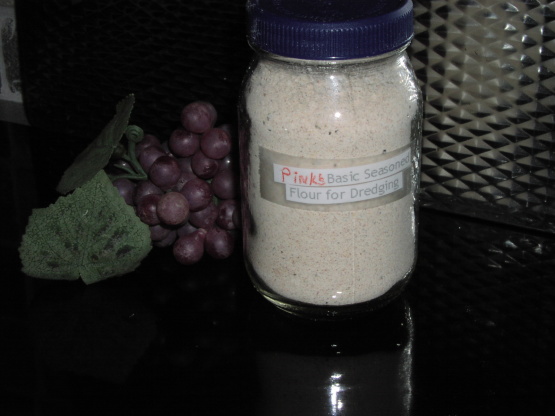 Prepare this mixture ahead of time to use for dredging meat and poultry.

I loved it! You really need to have a cupboard full of spices. This is really easy to throw together. I cut the recipe in half and have lots of dredging available. I mixed it with some bread crumbs and coated my white fish prior to frying in a touch of oil. Gave it a nice touch of spice. Thanks for posting. :)
Sift all ingredients together to blend evenly. Store in a tightly covered jar.
For a crumb coating, combine 1 ½ tbsp of this mixture with 1 cup fine dry bread crumbs.