gailanng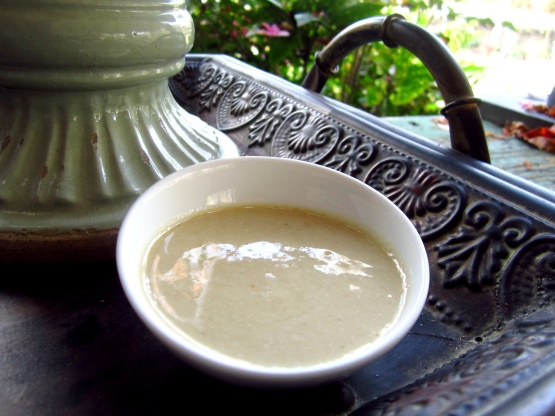 I got a new Cuisinart spice grinder and this recipe came with it!! A vital ingredient to hummus, this sesame paste is very versatile and can be used as a base in salad dressings or sauces.

Very good and easy to make if you happen to have that many sesame seeds on hand, which I did. I had to run mine in the mini food processor a lot more than 6-8 whirls to get it finely ground, and I had to add almost double the amount of olive oil to get it to the right consistency, but the result was delicious and very fresh tasting. I used light flavored olive oil so it wouldn't taste strongly of olive oil and I'm glad I did. No more store bought tahini for me. Not only is it hard to find, it super expensive! Thanks.
Place the sesame seeds in the bowl of a spice grinder. Pulse 6 to 8 times, until finely ground.
Add the olive oil and salt and process 30 to 40 seconds, or until a paste forms.
Store the tahini in an airtight container in the fridge for up to 3 months!