Barley-Pine Nut Casserole
Serah B.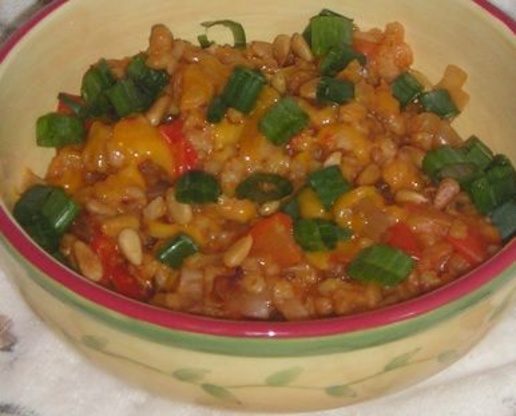 A vegan recipe, that my sister makes. You can sub almonds for the pine nuts if you prefer.This is a crockpot meal.

I made this recipe and it's wonderful! Very tasty and a real comfort food.
Mix all ingredients except green onions and nuts in a 3 1/2 to 6 quart slow cooker.
Cover and cook on low heat 6 to 8 hours or until barley is tender, don't cook too long or barley will be gummy.
Stir in green onion and nuts.
*To toast nuts, bake uncovered in ungreased pan in 350F oven about 10 minutes, stir occasionally, until golden brown.