Barefoot Contessa's Baked Ham
Lvs2Cook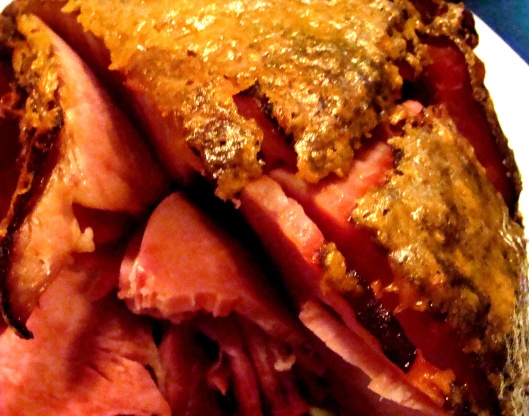 Perfect for Easter or anytime you are baking a ham, this ham is delicious. I am not a huge fan of chutney but together with the other ingredients, it works well. I use a spiral ham as called for and it doesn't dry out at all.
Preheat the oven to 350º.
Put the ham in your roasting pan.
Mince the garlic and add the chutney, mustard, brown sugar, orange zest, and orange juice in a bowl and stir until well mixed.
Pour the glaze over the ham and bake for 1 hour, until the ham is fully heated and the glaze is well browned.
I followed the package directions for heating and it turned out perfect.
Serve hot or at room temperature.