Banana Bread (from Africa!)
MyJenJen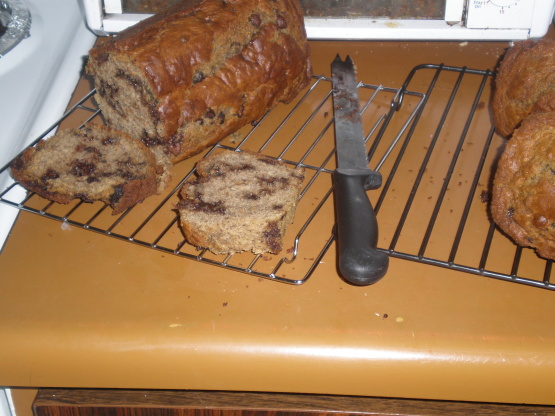 this is an unusual banana bread recipe in that it uses a solid rather than liquid fat (ie. butter not oil), unlike most quickbread recipes, and is made more like cookies are. the result is very delicious, though - a super-light, slightly rich, moist bread. the recipe comes from an african cookbook.
cream butter.
beat in sugar.
mix in egg yolks.
mix in bananas, milk, vanilla.
mix dry ingredients (flour, spices, salt, soda, powder) in a separate bowl and then mix into butter/sugar/banana mixture beat egg whites until frothy, then fold into batter.
put batter into greased loaf pan (or an 8x10" pan will work also).
bake at 350º for about an hour (35 mins. for 8x10 pan) or until golden brown, and deliciously warm from the oven.