Baked Brie With Walnut Bourbon Crust
Prep 10 mins
Cook 10 mins

an appetizer from central grille. Note cook time listed is 10 minutes although not sure...need to watch...won't take long.
Directions
mix dry ingredients.
Add wet ingredients and mix well.
Top the brie with crust and bake in oven at 400 degree f. until bubbly.
Serve with apple slices and/or crackers.
Reviews
Most Helpful
This was easy and so tasty too! I bought a wedge of brie so cut it in half and halved the recipe. I had this for dessert tonight with an apple. Merci! Made for the Epicurean Queens for ZWT 2009!

I love to find simple recipes that make a big impact (and give the impression that I did something fabulous!)....this was easy, impressive and delicious!! Based on another reviewer's recommendation, I soaked my walnuts in the bourbon for a couple of hours just to add some extra flavor. I then used the bourbon from the 'soaking' in the recipe....probably double the amount called for....but it worked out just fine. The bourbon was not overpowering and the flavored walnuts complemented the mild brie perfectly. The topping browned and carmelized so nicely creating a very elegant looking appetizer...only negative is that the poor little 8 oz brie did not last long! To take to a party I'll just use a larger round of brie and double the topping. I served with whole wheat crackers and slices of green apple. An absolute keeper! Thank you for sharing.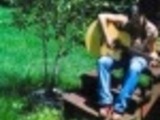 This was fabulous. I made it for our holiday party and people raved over it. Only thing I altered was to let the walnuts soak over night in the burbon, because I saw Paula Deen do the same for one of her recipes. Thanks so much!