Bergy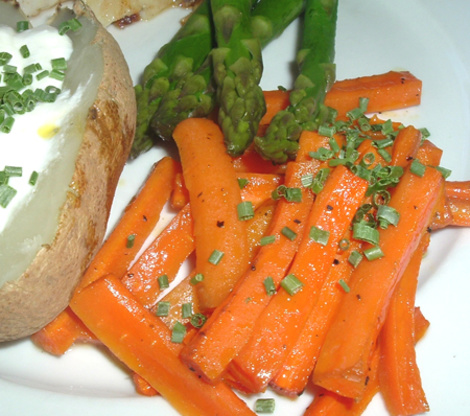 I love side dishes that can be prepared ahead and need no last minute fuss. This delicious carrot dish looks as good as it tastes.
Preheat oven to 375F degrees.
Slice carrots in to 1/4" wide by 2 1/2" long strips.
Mix together, butter, brandy, sugar, salt and black pepper.
Place in a 8x8x2" baking dish.
Cover and bake 40 minutes.
Sprinkle with chives before serving.