katew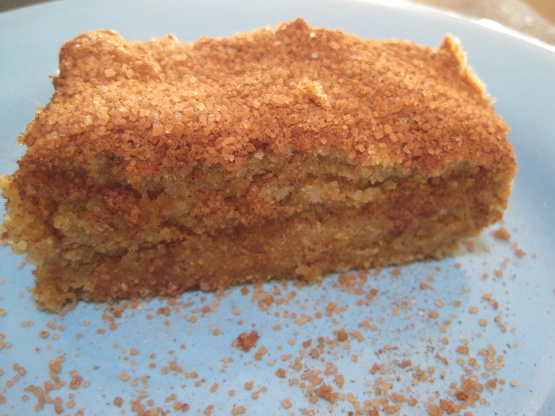 This recipe is a favorite at the Almond Resorts, Barbados.

fantastic did this for zwt9 ...loved it used almond extract because i did not know what almond essence was served with ice cream.....new fav
1

lb ripe banana, mashed

3

ounces rolled oats

2

ounces mixed nuts, chopped

5

ounces very fine cornmeal

4

ounces cooking oil
1⁄2 teaspoon almond essence

4

ounces raisins
1⁄4 teaspoon salt
Preheat oven to 375 degrees F.
Grease an 8-inch loaf pan. Combine all ingredients in large bowl until soft and moist. Spoon into greased loaf pan and bake 30 minutes or until knife comes clean when inserted.
Serve warm or at room temperature.