An_Net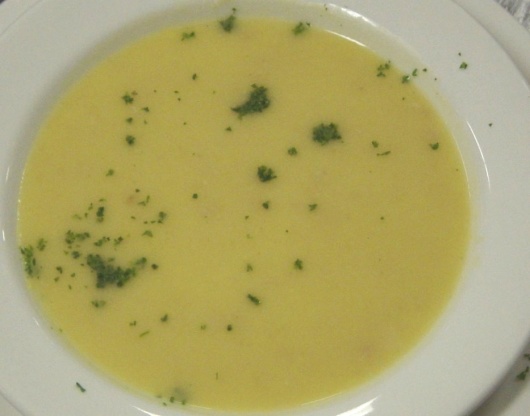 Smooth and creamy potato soup topped with crispy bacon bits. Yummy!
In a sauce pot, melt butter and cook onions gently.
Add chicken broth, potatoes, and pepper. Cover and cook gently 20 to 25 minutes.
Cool slightly.
Puree half of the potato mixture at a time in a blender or food processor.
Return to the pot and add milk and half and half. Reheat.
Serve in bowls with crumbled bacon on top of soup.