Aunt Gail's Cream Cheese Pound Cake
kjk0214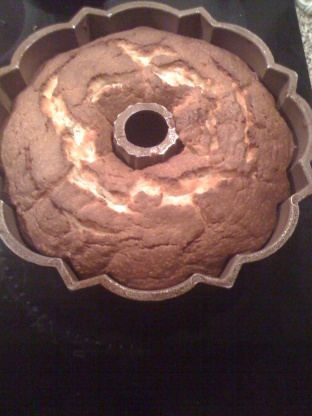 This pound cake recipe has probably been around for centuries. I remember my mother making 20 at a time during the holiday season for friends and family. My cousin Derek was very fond of this cake, especially if it had what my mother called a "sad streak" in the middle. Great hot out of the oven, freezes well. I hope you enjoy.
With electric mixer:.
Cream together cream cheese and butter.
Add eggs one at a time until well blended.
Alternate adding sugar and flour until well blended.
Pour into tube or bundt pan.
Bake at 375 for 1.5 hours or until pick is clean.