Asian Roasted Onions and Peppers
BarbryT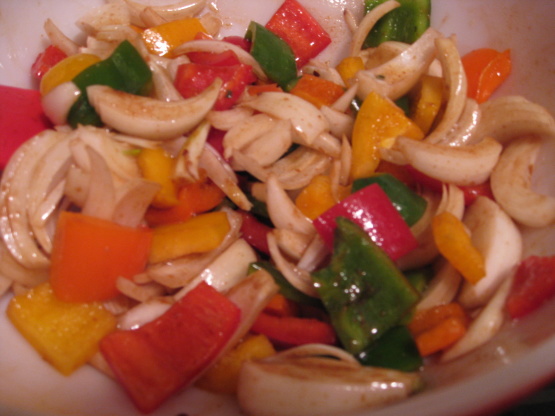 My own concoction. Hope you enjoy it!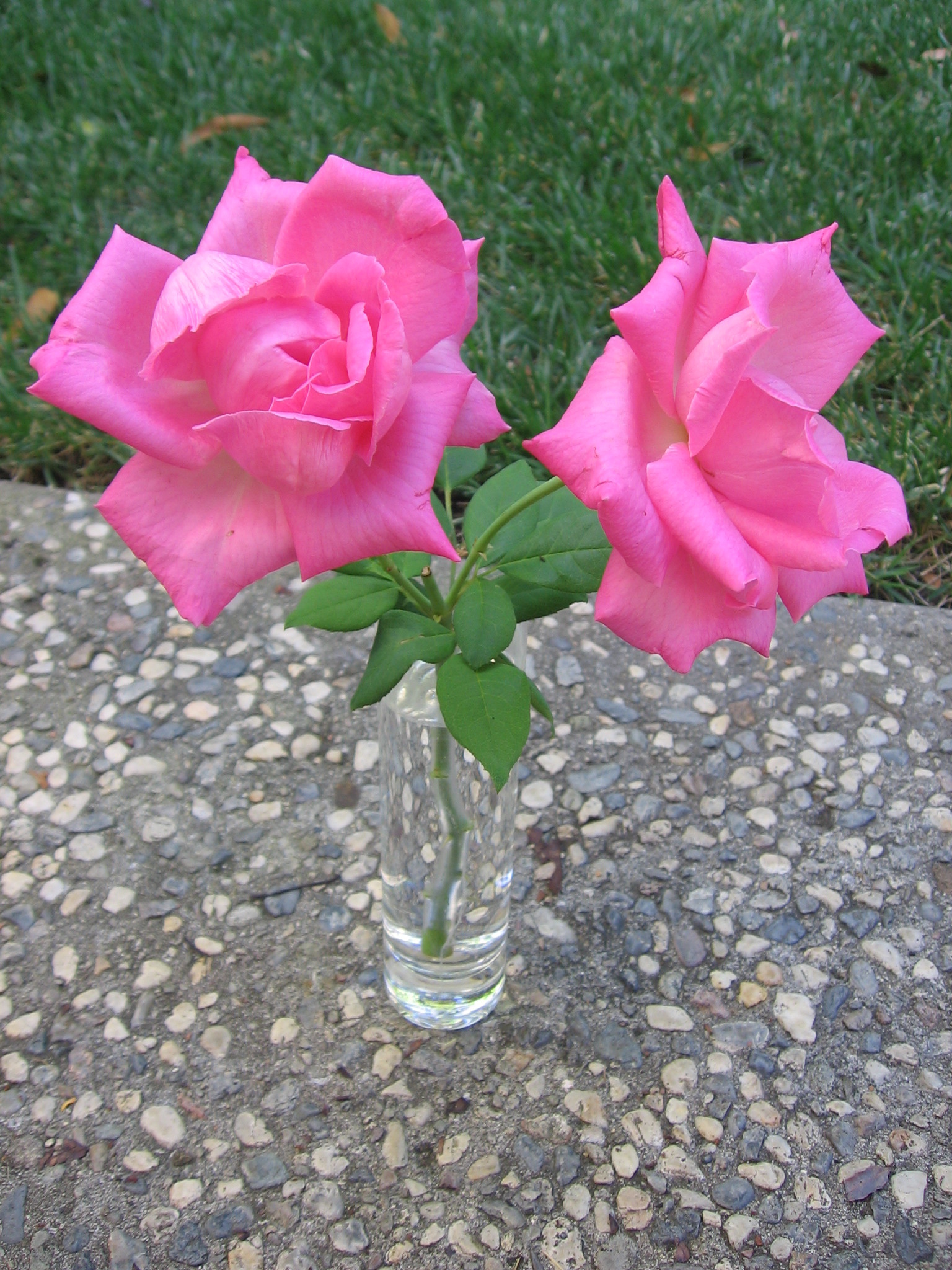 Top Review by Maito
Roasting vegetables always makes them taste so good, and this recipe is no exception. I left out the vegetable oil, since the amount of sesame oil was plenty to coat everything. I can't say that I tasted the added ingredients (except for the chili pepper), but it was good!
Preheat oven to 200C/400°F.
Peel the onion and cut into 8 wedges and place in a large bowl.
Cut the peppers in half, remove the stem, seeds and white pith. Cut into (approx.) 1" pieces and add to the bowl with the onions.
In another small bowl, mix the next 7 ingredients (from veggie oil to garlic powder). Add chili peppers, if using.
Pour the spicy mix over the veggies and mix until well coated.
Tip out onto a baking sheet and spread the veggies out.
Bake for 30-40 minutes until tender. Toss the veggies around 2 or 3 times while cooking.