Asian-Flavored Shrimp Gumbo
IOjaw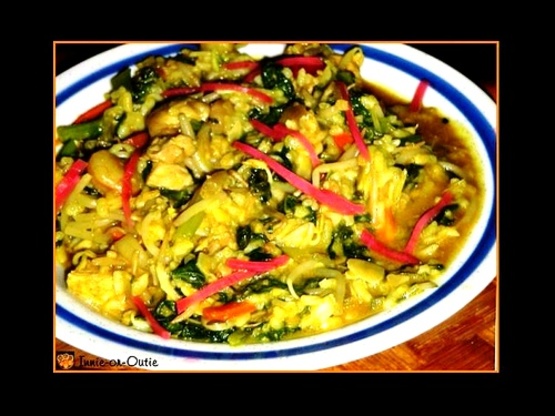 A dish I came-up with to make use of leftover salad greens mix and rice...
Sauté shrimp in olive oil on medium heat in a medium size pot.
Add salad mix, bok choy, garlic, pork, walnuts, almonds, turmeric, and rice combining thoroughly.
Mix corn starch with lime juice.
Add to shrimp mixture and cook for about 7 minutes.
Add bean sprouts and cook for about another 3 minutes.
Plate and top with ginger.