Kana K.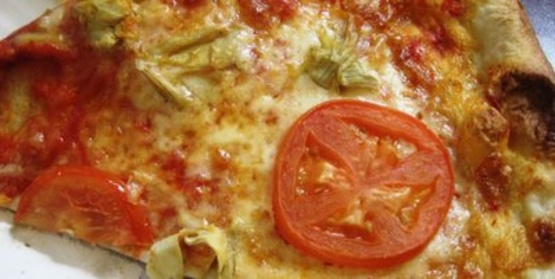 This has become one of my favorite pizzas to make at home. This is not a dry pizza by any means and believe me when I say meat lovers will eat it, it's that good.
Layer pizza crust with a light brushing of oil and crushed garlic.
Sprinkle with cheese.
Slice the roma tomatoes thin, laying them out flat on a cutting board and sprinkle liberally with fresh ground pepper. (I really "go for it but, I love pepper).
Cover entire surface of pizza with tomatoes next add rings of onion over the top.
Add the olives and Artichokes last.
Sprinkle lightly with oregano if desired.
Bake in oven at 425 for 10-13 minute to desired doneness.