Pneuma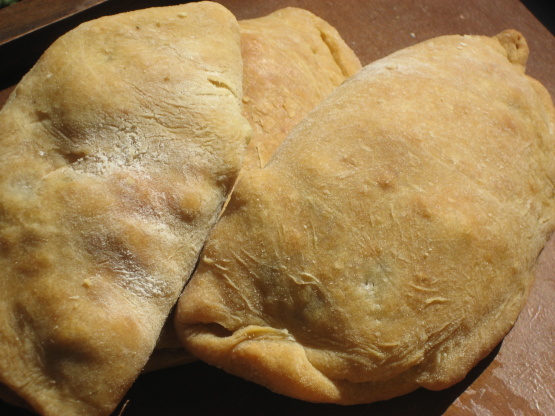 This is based on a recipe from the link http://www.nclrc.org/guides/HED/lessons/20.html, which I made after attempting Saudi Samboosak for the Aussie Recipe Swap #12. At the time, the recipe I had attempted was based on a very rough Arabic translation, so chef #239758 kindly turned me onto this one. I tried this Samboosak, and would recommend serving them with a sauce such as Turkish Cacik -- if anyone knows of a more appropriate Arabic sauce, please let me know! :) I think they're quite good without a sauce, too!

Delicious! I made these with lamb and just had to add minced garlic to the onion; loved the blend of oniony/garlicky flavours with the cumin. I also added some pine nuts (love textural variation) and about a teaspoon of lemon juice. For me, after a full-on week at work, making the pastry was a very calming weekend experience and we were SO pleased with the final Arabic Samboosak. :) We enjoyed them immensely with a generous dollop of creamy Greek yoghurt but next time I make these I want to make sure that I have some tzatziki - either bought or that I've made - on hand as that would be even better. Great recipe, mersaydees! Thank you for sharing it. Made for PRMR.
Preheat oven to 300 degrees F.
To make the pastry, combine flour, baking powder, sugar, and salt in bowl.
Mix in oil, warm milk, and beaten eggs until a soft dough is formed.
Cut the dough into small 2 inch balls.
Cover and let rest for 15 minutes.
Meanwhile prepare the filling by heating the oil in a large frypan.
Add the chopped onions, and cook until they are soft.
Stir the ground meat into the pan and add the cumin, salt, and pepper. Fry until well cooked.
On a lightly floured work surface, roll out the pastry balls into 4-inch round circles.
Place a teaspoon of filling in the center of a rolled-out pastry.
Moisten the edges, fold, and press together to seal. You may optionally roll the edges inward for a decorative effect.
Place on a greased baking sheet.
Repeat the previous three steps for each pastry ball.
Bake for about 15 minutes or until lightly browned.
Serve warm.