emmyport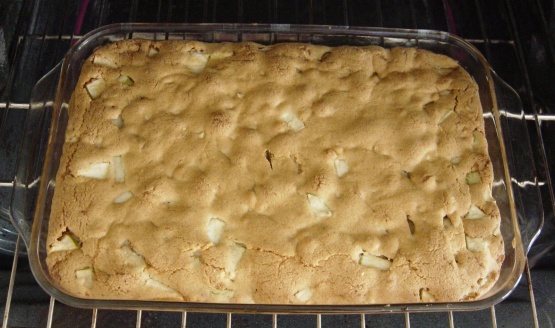 This is such an easy and delicious apple square, you could even mix this by hand, it always turns out great, best of all, it is very inexpensive to make.
I'm home sick from work today and desperately wanted something warm, sweet and apple- & walnut-filled for breakfast. These really hit the spot! I doubled the recipe and added a little nutmeg, vanilla and lemon juice. Fantastic! Thank you for sharing :-)
set oven to 350 degrees.
grease a 8-in square baking dish.
In a mixing bowl, cream the butter and sugar; add the egg.
Combine the flour, baking powder, baking soda and cinnamon; gradually add to the creamed mixture, beating just until combined.
Stir in the apple and walnuts.
Pour batter into greased baking dish.
Bake for 30-35 mins, or until cake test done.