Coco Hii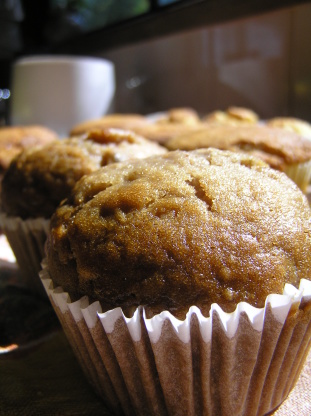 This is one of my husband's favorite recipes. He warns me about the upcoming hunting season so that I can make these for his trip. They are very moist and tasty. I use Pampered Chef's cinnamon plus for the spices and like it the best. I have won Reserve Grand champ at our local fair with these and they are often requested. Freeze nicely.

My daughter who is pretty fussy loved these...She has made sure that I have this in my cookbook so I can make them again. They are very moist. It also gives the house a nice smell when you are boiling the ingredients. Thank you I will keep this handy :)
Preheat oven to 350 degrees Fahrenheit.
Line muffin tins with cupcake papers.
Put the grated apples, sugar, water, butter, cinnamon, nutmeg and cloves into a large saucepan and bring to a boil.
Cool; add flour and soda.
Fill paper lined cupcake tins 2/3 full.
Bake until cupcakes spring back when touched in the center.