This is the best Apple Crisp that I have ever tasted!! My mom always made this for us when McIntosh Apples were in season. I've tried other types of apples with this recipe, and believe me, you won't believe the difference that the McIntosh Apples make!
Directions
Preheat oven to 350 degrees.
Grease glass pie or cake pan.
Peel and slice apples and place them in the pan.
Add 1/2 cup of water to the apple slices.
Sprinkle cinnamon over the apples.
I simply use enough cinnamon to completely cover the apple slices.
It may look like too much, but it turns out great with a lot of cinnamon, not overpowering at all.
In a large bowl, cut 1/4 butter (do not melt the butter) into 1 cup flour, and 1 cup sugar until crumbly.
Sprinkle the topping over the apple slices.
Bake at 350 for 1 hour.
Times may vary for different ovens.
The topping will look light brown.
Serve warm with french vanilla icecream!
Most Helpful
It was really good. I added 1/4 cup brown sugar to the apples and I used half brown sugar and half white sugar for the cup of sugar.
I made this yesterday and it is already gone. It was wonderful! Thanks for this great recipe!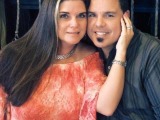 This is the exact recipe that my Mom has used for years and years! It is so comforting and is often requested when someone in my family needs some comfort food. I wouldn't use anything but McIntosh apples ~ it just isn't the same with other apples. As a matter of fact, I will be making one tomorrow to take to my daughter in college! Thanks for passing on the recipe!