diner524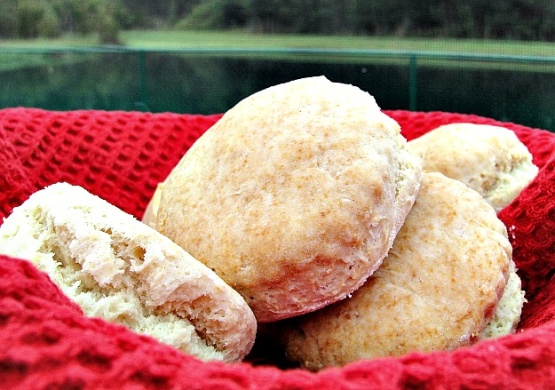 My Mama and Granny used to call these angel biscuits not sure why.
Can see why they are called Angel Biscuits!! Loved the added flavor from the yeast, totally different flavor then my normal baking powder biscuits. I made 1/4 of the recipe for the two of us and using my biscuit cutter, I got 6 nice sized biscuits, so I would guess that this recipe really makes about 24 biscuits. Thanks again for being such a wonderful lady to adopt for Fall PAC Event!!!
Dissolve yeast in warm water.
Sift together flour, sugar, soda, baking powder, and salt.
Add buttermilk and dissolved yeast.
Add shortening and stir.
Store dough, covered, in the refrigerator until ready to use.
Roll out on a lightly floured surface or shape into balls; these do not need to rise.
Brush tops of biscuits with melted butter.
Bake at 400 degrees Fahrenheit (205 degrees Celsius) for 15 to 20 minutes.