Alton Brown's Cocoa Syrup

Who needs store bought syrup anymore. This tastes much better! I have made it many times. Use it for ice cream, chocolate milk, on top of brownies, or chug straight from the bottle...no, I would never do that. ;) This recipe came from the Food Network website where it rates a solid five stars.
Directions
In a small pot, bring water and sugar to a boil.
Whisk in cocoa, vanilla, salt, and corn syrup until all the solids have dissolved.
Reduce sauce until slightly thickened.
Strain and cool to room temperature.
Pour into squeeze bottles.
Keep in the fridge.
One serving equals about 1/2 cup.
Most Helpful
Definitely 5* taste here Molidol! My only suggestion is to use a large sauce pan as I started with the smaller size and it almost boiled over. I quickly grabbed the next size up, dumped it in that pan and continued on my way. Excellent, thanks for sharing. Made for Fall PAC 2011.
We had sundaes last night and my kids and I made this recipe. Very good. VERY GOOD. I felt like I had order a sundae from a fancy ice cream parlor. LOL. Seriously, I was a big hit with my kids. I was suggested by Molidol that using a higher quality cocoa powder will increase the flavor; I agree. Thanks Molidol! Hershey's ain't got nothin' on you girl!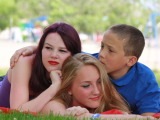 It's hard to find store-bought chocolate syrup without artificial ingredients, so I really like this recipe. I've made it several times and it's always good. We avoid corn syrup, but the recipe works just fine with honey.