Jubes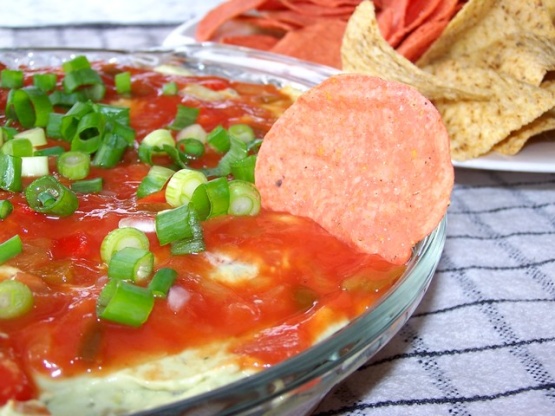 This is a recipe originally called for Ortega ingredients but I have edited it to make it so you can use whatever ingredients instead of just Ortega.

Tasted awesome, thanks! A simple, delicious recipe to make. Only had to play the amount of cheese by ear (you've forgotten to state the amount of cheese needed). Made on behalf of the Genies of Gourmet, Zingo, ZWT5.
Combine refried beans and taco seasoning mix in small bowl.
Spread bean mixture in 8" square dish.
Top with sour cream, guacamole, cheese, salsa, chiles and green onions.
Can be prepared up to 2 hours ahead and chilled.
Serve with chips.