Karen..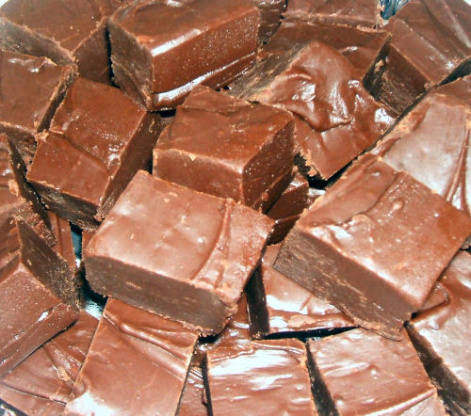 All I have to say, is that I'm obsessed with this recipe... I've never tasted better fudge! It's so good... although it's VERY sweet and VERY rich! Prep time includes chill time.

Absolutely wonderful! We really enjoyed this desert. My husband and kids could not wait until it cooled. They kept sneaking a taste. I only stirred the powered sugar, cocoa and salt. I then put the milk and margarine on top and microwaved the ingredients. I then put the vanilla in and stirred the fudge with a wooden spoon. I lined my dish with wax paper for easier clean-up. It worked wonderfully.
Sift powdered sugar, cocoa, and salt into a 1 quart microwave safe bowl.
Stir in milk and vanilla.
Mix well.
Place butter on top.
Microwave on high, 2 minutes.
Beat with wooden spoon until smooth.
Stir in nuts (OPTIONAL).
Spread in 8 X 8 X 2 inch baking pan.
Chill about 1 hour or until firm.
Cut into 36 pieces.