The Renowned Mr. Brown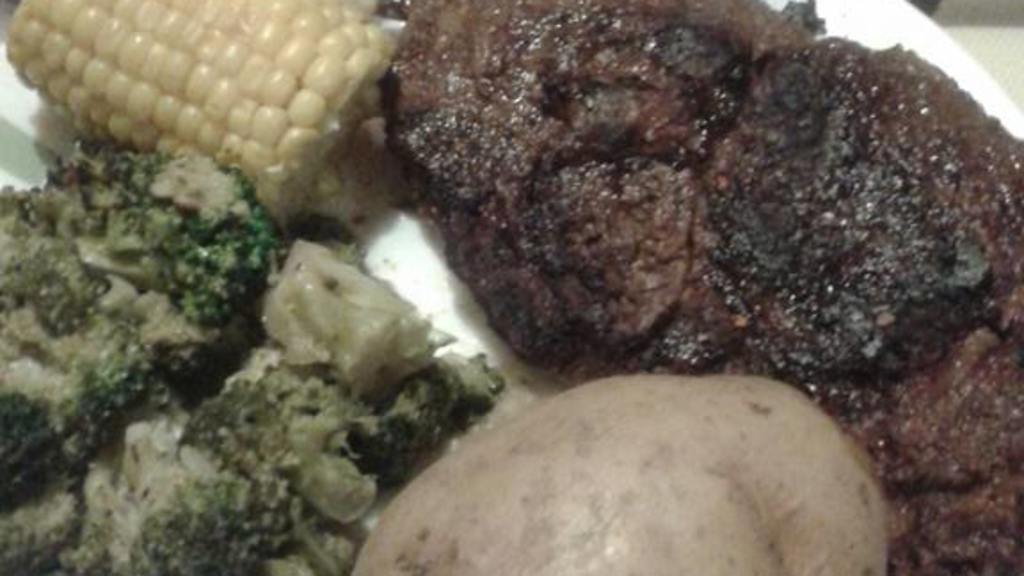 Ready In:

24hrs

Ingredients:

14
directions
The night before you plan to barecue, combine the rub ingredients in a small bowl.
Massage the pork well with about half of the rub.
Transfer to plastic bag and refrigerate over night.
Before you begin to barbecue, remove pork from refrigerator, and let sit at room temp for 30-45 minutes.
Prepare the smoker for barbecuing, bringing the temp to 200-225 degrees.
Stir remaining rub together with the sop ingredients, and 1 cup of water in a saucepan, and warm the mixture over low heat (you are keeping the liquid warm during the cooking process to kill any bacteria the tool might pick up from the surface of the food, and to avoid lowering the temperature of the food).
Transfer the pork to the smoker and cook it for about 1 and 1/2 hours per pound, or until it's falling-apart tender.
Mop the pork every 1 and 1/2- two hours, or as appropriate for your smoking method.
[Ihad a six pound butt which took about 12 hours to cook- when ready, it was black and burnt looking on the outside, and the internal temp was almost 180-degrees.
]Remove the pork from the smoker, wrap tightly in tinfoil, and let sit for at least 30 minutes.
Remove from foil, and roughly chop or'pull' the pork, mixing well the black, crispy extrior, with the butter-soft interior meat.
Add a small portion of your favourite BBQ sauce and mix well- you generally will need much less than you would think.
Place into holding container, cover with foil, and place back into smoker for 20 or so minutes (this is optional- you can eat right away, if you like).
This is so good, a CWB (cheap white bun) would take away from the pure pork pleasure.
Serve with your favourite cole slaw and icy cold beer.
Join The Conversation
I have been using this recipe for years. It is on page 57 word for word in a very well known BBQ recipe book, Smoke & Spice, by Jamison and Jamison, Published by Harvard Common Press.<br/>That being said, this is an excellent recipe. In addition to the recipe, I cut slits in the shoulder all over and put in garlic chips and scallions.

I began with a 5.5 lb pork butt and proceeded as follows: I rubbed it with half the rub mixture and put it in the fridge overnight. We got up bright and early the next morning and fired up the smoker. I put the remaining rub on my butt and let it set at room temp for about an hour. I put it in the smoker and we kept the temp between 200 and 275 for about 8 hours. I did not bother to mop as I had a pretty fatty piece of meat and didn't feel it was needed. The result was a wonderful moist delicious piece of Heaven. I pulled it apart and some ate it on tortillas and others on buns. We ate on it all weekend and I still have enough to freeze for another time. Even what looked "burnt" on the outside turned out to be a deep rich smoky flavored meat that blended well with the tender juicy insides. YUM!