Sushi Rice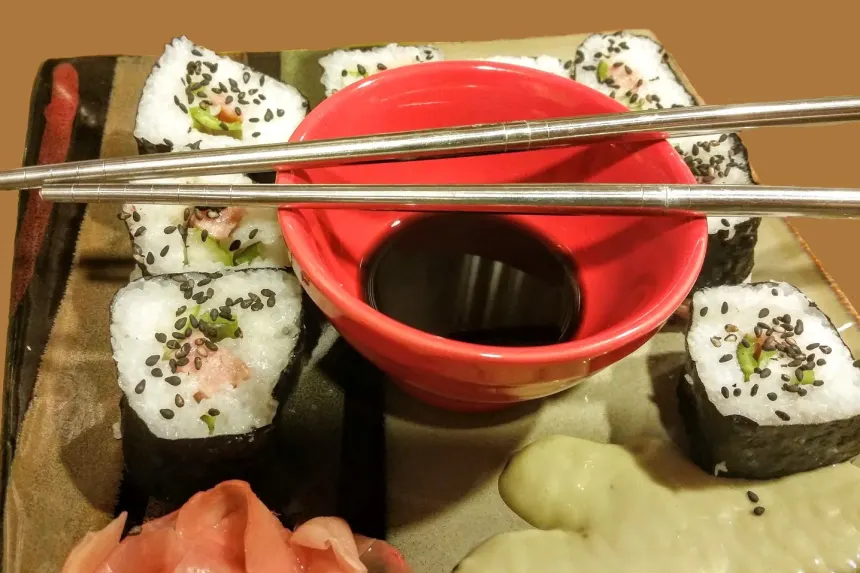 photo by threeovens

Ready In:

40mins

Ingredients:

3
directions
To Cook the Rice.
Place rice in a heavy-bottomed pot and rinse with running water.
Drain rice.
Add the 4 cups of water and soak for 30 minutes.
Cover with a tight-fitting lid and bring to a boil.
Keep cooking on high heat for 15 minutes with lid on.
Lower heat to a minimum and cook covered for 10 minutes.
Remove from heat, remove lid, and let sit undisturbed for 5 minutes.

To Cool and Mix the Rice:

Transfer the hot rice to a large shallow bowl, discarding any hard grains around the sides or bottom. Pour the sushi vinegar over the rice.
Now we want the temperature of the rice to cool down quickly so that the grains of rice don't get too sticky. To do that, fan the rice (today an electric fan on medium speed often replaces the paper fan.).
As you cool down the rice, use a wooden paddle to gently but constantly fold the mixture, just as you would if you were folding whipped egg whites into a cake batter. Don't stop until the rice cools down to room temperature, or you'll have to use your sushi rice for cement.
Questions & Replies

Got a question?
Share it with the community!
Reviews
I made this to use in Baby Kato's Tekka Don (Easy Tuna Bowl) recipe on Just A Pinch, and I made this with recipe#522874. I made a half-recipe because I was the only person who was willing to eat the tuna bowls, lol. Pretty simple to make, and it made the tuna bowl taste like my favorite rolled sushi. I got distracted while cooking the rice, so I did have to throw away the outside layer of rice because it got pretty crunchy, but the rest of the rice was really good. It didn't take as long as I thought it would to stir and cool it, either, and I didn't even have a fan to use. Thanks for posting! This makes my sushi cravings a much less costly endeavor now! Made for Culinary Quest 2 Japan