Sugar Baked Ham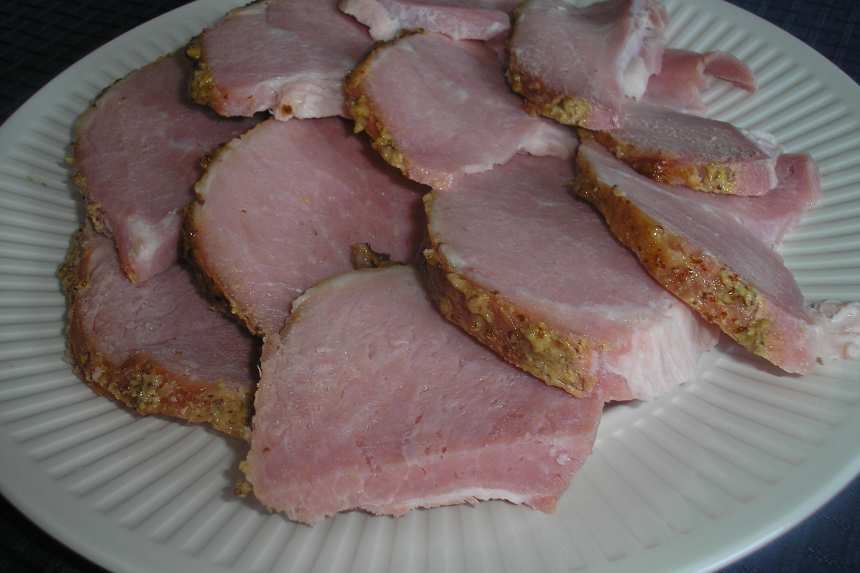 photo by Shannon 24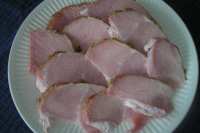 Ready In:

1hr 30mins

Ingredients:

4
directions
Put a roasting rack inside a roasting pan that has been lined with foil.
Place the ham, flat side down, on waxed paper.
Making sure not to cut into the meat, lightly score the layer of fat on top of the ham in a diamond pattern,.
Combine the granulated and brown sugars; set aside.
Brush the top of the ham with mustard; coat evenly.
Press the sugars onto the mustard making sure to coat the ham evenly.
Place the coated side of the ham up on the roasting rack.
Roast at 350 degrees for about 1 hour, or until heated through evenly.
Increase the temperature to 450 degrees and roast the ham until the crust is crunchy (should take about 15 minutes).
Questions & Replies

Got a question?
Share it with the community!
Reviews
The ham is sweet and moist inside after getting through the charred but flavourful crust. I am not going to decrease the stars because in rereading the introduction to the recipe just now I noticed (duh) that it says to be sure to use a fully cooked ham. I am not sure how I missed that!! I had printed the recipe and it is there as plain as the nose on my face. My ham, like Diana's took 3 hours to get to 160* and by then the outside was rather blackened. It did no harm to the inside of the ham. It was still moist and so tasty. I will stick to my usual way of cooking ham only because I always buy partially cooked ham. If you buy fully cooked I think this would be a great option. Thanks for sharing your recipe. Made for 2010 Spring PAC.

 

This is a lovely recipe. I had a whole ham that was probably about 5lbs. I think I probably put too much of the sugar mixture on, as it was quite thick. :) The meat was very tender too. It did cook for about 3 hours in total before I reached the 160* on the meat thermometer. Not a problem though. I only had it on high for about 5 minutes. The drippings and sugar in the pan started smoking, and I didn't want to have to deal with a screaming smoke detector. :) Thanks so much for sharing your recipe. It was very easy and very tasty.

 

Delicious! Had one of those pricey natural hams, the kind that are fully cooked but no yukky chemicals added, and was looking for a simple recipe that wouldn't overhwelm the ham's flavor. I've tried a lot of different ham recipes, and this has to be the easiest. Presentation is absolutely beautiful, taste is fantastic, and leftovers are to die for. The sugar crust gets nice and crunchy, not too sweet amd not too mustardy. Couldn't manage to press all of the sugar on before baking, so pulled the ham out about halfway through to add the rest. Thanks for sharing the recipe!!