Red Lobster Crab Alfredo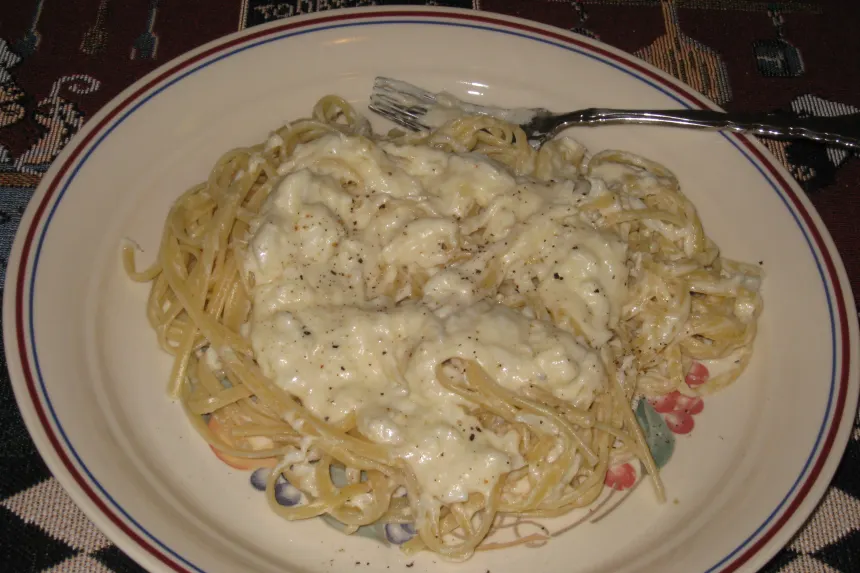 photo by FrenchBunny

Ready In:

25mins

Ingredients:

8
directions
Cook linguine according to package.
Melt the butter in a saucepan. Stir in the flour and cook briefly until it looks sandy.
Do Not let it color.
Whisk in the half-and-half and stir until the mixture forms a thick sauce.
Stir in the cheese and season to taste.
Simmer a few minutes to blend the flavors and stir in the crab meat. Cook just until the crab meat is heated through.
Serve over cooked linguine with additional parmesan cheese and red pepper flakes on the side.
Reviews
I have made this twice, like others even without the cheese sauce is too thick. I actually had to add 2 cups milk just to thin it right. Maybe only use 2 tablespoons of floor. DO NOT USE a whole teaspoon Cayenne! Much better to add a few dashes instead. I love eating this at Red Lobster, order it every time and it is NOWHERE this hot. Hope this helps.

 

Excellent pasta my family loved it... I made a double batch... There are two things that I would alter for next time though... The recipe called for 1 full cup of the grated parm since i made the double and I only added 3/4 and the sauce still got very thick so I would definately tone it down and the other is I wasn't really a fan of the cayenne so I would either cut down on that or leave it out completely. But overall excellent and I would definately make it again.

 

I found this just a okay recipe for me. Personally I just found it a little too thick. It was good but just not what I was hoping for. This is the only dish I always eat at Red Lobster and this misses it by a bit. (jmo) I made the recipe as written and only added a clove of garlic. Thanks for sharing your recipe.

 

I really enjoyed this. Very easy and simple to make. I used 8 ounces of linguine but that was too little as I had way too much (and very thick) sauce left over. I would sugguest cooking the whole package (12 ounces) and serving over top rather than mixing. In addition to adding garlic, I added a few dashed of nutmeg and red pepper flakes to spice it up. I rated this a 3 because the sauce was thicker than I would have preferred. Will cook again.

 
Tweaks
I doubled the batch, cut cayenne in half, used 6 cups of evaporated milk, (because I didn't have any 1/2 and 1/2) 4 extra tablespoons of butter, also used Wheat pasta ( spaghetti) because I had no linguine. It was amazing. Also added a shake or 2 of garlic powder!! The extra milk was for a creamier texture.

 

OMG this is sooooo good. I took a poll and we give it 7 stars!! The best part is that it's so fast and easy!! I used 2T of olive oil instead of half the butter. I also grated in some garlic and used less of the cayenne since DD doesn't handle spicy food. I made a pound of Barilla Plus angel hair and we have enough sauce left for lunch tomorrow. Thanks for this great recipe. We will definitely enjoy it regularly.