Quick n Easy Quiche Crust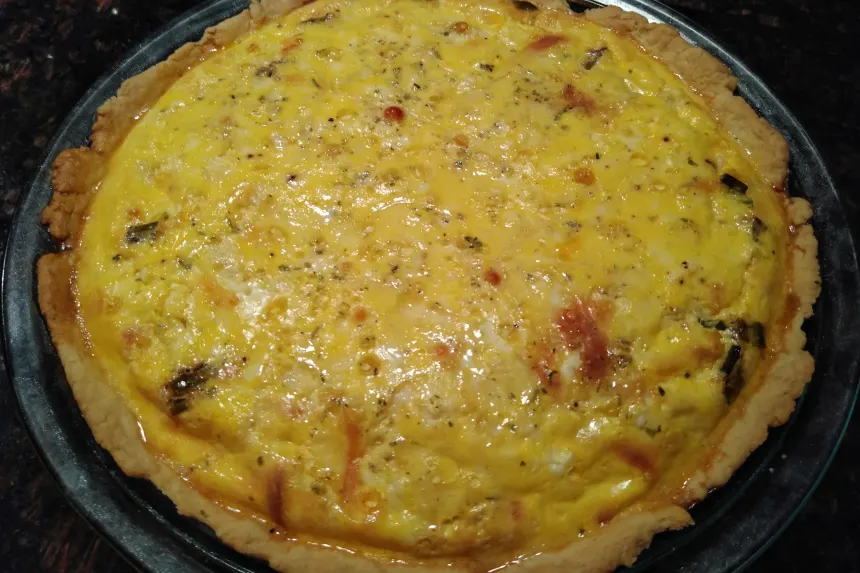 photo by Kimberly B.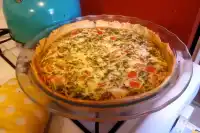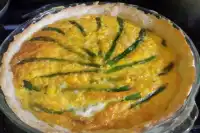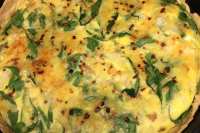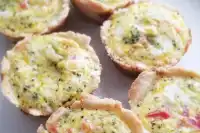 Ready In:

50mins

Ingredients:

4
directions
Mix flour and salt with fork.
Beat oil and water with whisk or fork to thicken.
Pour into flour and mix with fork.
Press into 9" pie crust.
Fill with quiche mixture and bake at 400F until done.
NOTES: I've never made this with canola oil.
You can double the recipe, divide dough in half, and roll out into a pair of rounds for two-crust pies.
This recipe is not suitable for baked pie crust shells.
It makes a nice, flaky crust that's suitable for everyday use.
Questions & Replies

Reviews
Love this crust! It's a simple and very easy to make recipe. One thing that appealed to me when I first read the recipe is that it said just to press the crust into the pan, I thought great, no messy rolling! But when I tried that the first two times I used the recipe the results were disappointing; hard to get a consistent crust and the crust ended up a little tough. So I've tried rolling it since and the results are much better. And the bonus is that it rolls out much easier than a butter crust; it's not so sticky.

 

This recipe is GREAT. I decided to make a quiche spur of the moment and this quick crust recipe didn't disappoint. I used half olive oil, half butter. The dough was pliable and I was able to press it into my tart pan. I also added some rosemary to the dough for additional flavor. The crust was flaky all the way through and stayed flaky even after being reheated the next day. Definitely recommend.

 

Very easy to make, and tastes great! I am just starting to cook, and I didn't mess this up, so I am really happy, and now have one more dish I can make to take to eat while at work. The cafeteria at my hospital is closed at night and we aren't allowed to leave, having "real food" to eat instead of frozen food is amazing. Thank you!

 

Yes it was easy but I couldn't press it into my pie plate. Rolling it out got to be a chore too. It kept pulling apart and ripping. It seemed way too oily and salty for my taste. My quiche was done before the crust was cooked all the way through. I thought about leaving it in for a little bit longer but was worried the top of the quiche would get burnt. My 4 year old son was so excited to make a quiche and it was a huge disappointment that the crust didn't turn out. I sill stick to my other recipe. At least it turns out the right way for me.