Pigs Feet Stew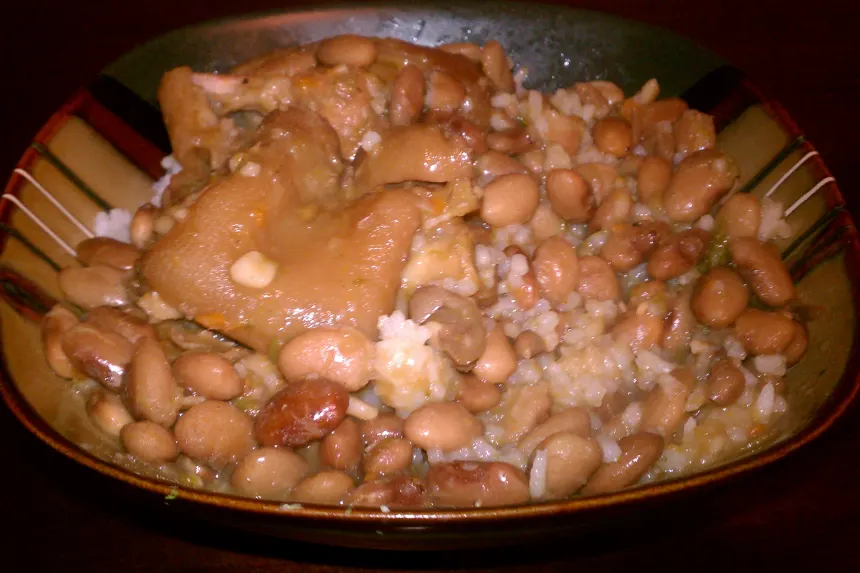 photo by Gsimons85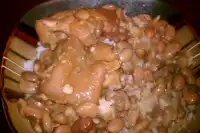 Ready In:

4hrs 20mins

Ingredients:

14
directions
1. Rinse pigs feet.use knife to remove hairs from pig feet (as if scaling a fish).
2. Place in pot, cover with water, boil for 30-45 minutes to remove froth.
3. Meanwhile -- finely chop (or use food processor) the celery, onion, green onion, bell pepper, garlic -- may also add relish, carrots, or any other vegetables -- Set Aside.
4. Pour out water, rinse pigs feet, and use knife to remove any remaining hairs.
5. Rinse out pot, put pigs feet back in pot, cover with water and boil for 30 minutes. (This can be skipped if desired, but wont be as tender).
6. Pour out water, rinse pigs feet and rinse pot.
7. Place back in pot with chopped vegetables, beans, bouillons -- Cover with water and season to taste with salt, pepper, and seasonings.
*** NOW IS THE TIME TO ADD PIGS TAILS IF DESIRED ***.
9. Bring to a boil on medium heat, cover and occassionaly stir for 2 hours -- Bring to low heat for last 1 hour.
** YOU WILL NEED TO ADD WATER TO STEW AS IT EVAPORATES **.
11. Serve over a bed of white rice.