O'charley's Rolls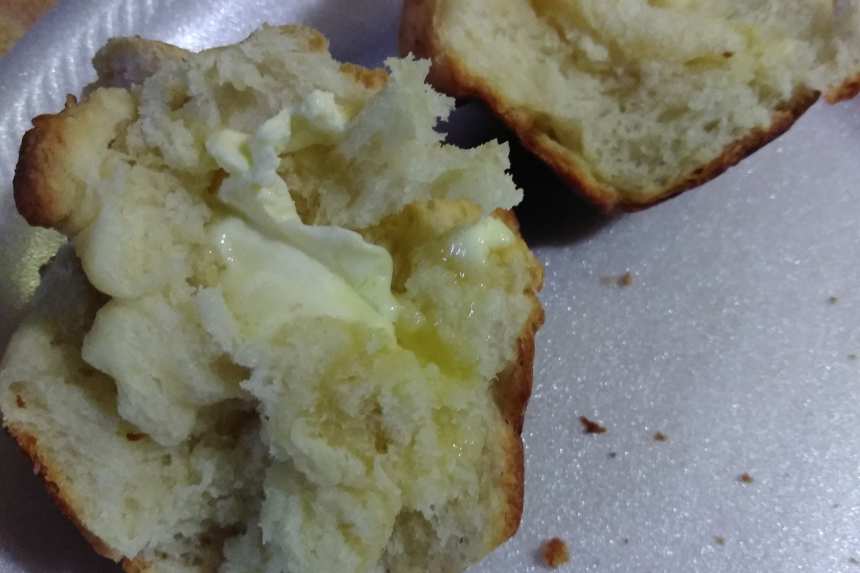 photo by Tommy B.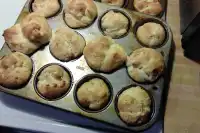 Ready In:

2hrs 15mins

Ingredients:

8
directions
Mix:

1/2 cup vegetable oil.
1/2 cup boiling water.
1 teaspoon salt.
1/3 cup sugar.
Mix ingredients below together and pour into oil mixture:.
1/2 cup warm water.
1 package dry yeast.
Add:.
1 large beaten egg - mix well.
Add:.
3 cups flour - form into a ball.
Lightly flour this ball and put into a bowl. Let rise for 2 hours.
Shake the bowl so the ball drops down in size somewhat. Then pinch
off 3 pieces for each roll. (I was lazy and just pinched off 1 large
piece per roll) Then roll into little balls.
Place the 3 balls in a well-greased muffin pan. Let rise for 2 hours.
Bake at 400 degrees for 10-15 minutes.
Reviews
These are a hit for holiday with my family. I remember gobbling these down as a child in Tennessee. What a trip down memory lane to have them again, homemade. These are sweet and tasty. I add my salt last to give the yeast a chance to get going, and I really watch the development of the dough as I add the flour. My advice with the flour is to eyeball it every time, then they come out perfect!

 

I'm the odd woman out on this one...I and my family thought these rolls were fabulous! Believe me, I was pretty skeptical when I first mixed the dough together and got a sticky mess when I tried to knead it. So I decided not to knead it at all and to just see what happens. In the shaping step, I greased my hands as well as the muffin pan with melted homemade ghee, which made the dough much easier to work with and gave the rolls a slightly nutty flavor. The rolls came out very tender, delicious, and would have tasted very similar to O'Charley's if I had drenched them in butter. Thanks for a great recipe!

 

Have used this recipe for a few years now and it is great. As close to O'charleys as you can get. To Chef 834479 who claims to be a cook at O'charleys, you don't have a clue as how O'charleys rolls are made. O'charleys has there rolls made by a company called Cornerstone Baking. The only thing the cook does is take them out of the store bought packages and heats.