My Mom's Raspberry Pie Filling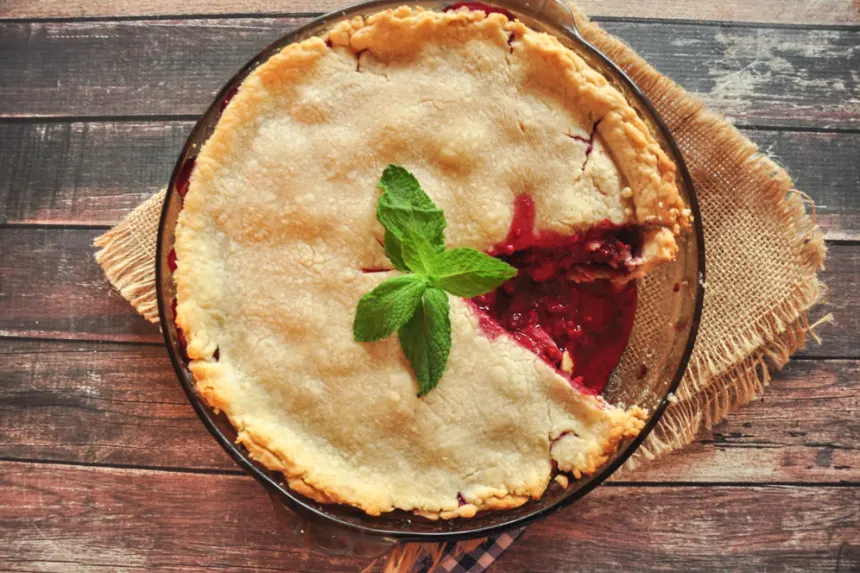 photo by SharonChen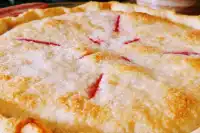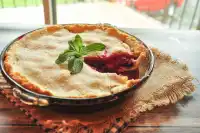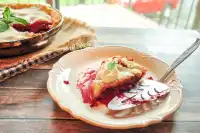 Ready In:

50mins

Ingredients:

8
directions
Preheat oven to 425 degrees.

Crust:

Combine flour and salt in a medium bowl.
Cut in shortening with either a fork or pastry blender.
Sprinkle in cold water 1 teaspoon at a time until flour is moist enough to form a dough.
On a lightly floured surface, role the ball of dough out into an 8 inch circle.
Repeat above steps to make second crust.
Place first crust into pie plate and set second crust aside

Filling:

Combine all ingredients in a large mixing bowl.
Pour mixture into a 8 inch pie plate lined with one crust.
Lay other crust on top, trim edges and minutes.
Bake at 425 for 30 minutes or until crust is golden brown.
Reviews
To make things easier for myself, I used the entire packages of 2 large plastic flats (12 oz. each) of fresh raspberries. The combined amount of raspberries is appx. 4 1/2 c. before washing. I did gently wash the berries in a colander and drained them as much as possible. The original 1 c. of sugar called for in this recipe produced a tortuously tart result for me (I could barely swallow it down, even with a little vanilla ice cream), so I upped the sugar to 1 1/2 c., and thought it just right. I also threw in an optional 1/8th tsp. cinnamon. I always place my pies on the BOTTOM rack of my oven in order to have a cooked bottom crust, and I also use pie savers on the rim. My pie cooked at 425 degrees for 30-40 minutes, rotating 180 degrees midway through for even browning. I let the pie cool thoroughly -- overnight -- and it set and cut well. This is an easy-peasy recipe, but delicious. In other words, 5 stars!! Bon appetit!

 

I added 3/4 cup of flour instead of the recommended 1/2 cup and 11/4 cup of sugar instead of the 1 cup. Also I dotted the top with a tablespoon of butter before putting on the top crust. It was not done at the the 30 minute mark so it went back in for another 10 minutes for a total of 40 minutes. The raspberries set up perfectly and filling didn't run all over the oven. Thank you for the recipe.

 
RECIPE SUBMITTED BY
I've lived in Seattle for the last 6 years, 4 of which I was a student at the University of Washington. I've worked at Amazon.com since practically the day I graduated and am in my 3rd position here. My job is fun and challenging however, I will admit that whenever I need a brain break my fingers always find there way to recipezaar.com. I love to cook (needless to say), run, read, hang out with my friends, and anything that involves being outside on a sunny day. I have a definite passion for nutrition. I think that having a working knowledge of how your body uses food (and which foods are best) is one of the most powerful things in life. I plan on being here for a long time and need a healthy body to do it!
View Full Profile