Mock Pecan Pie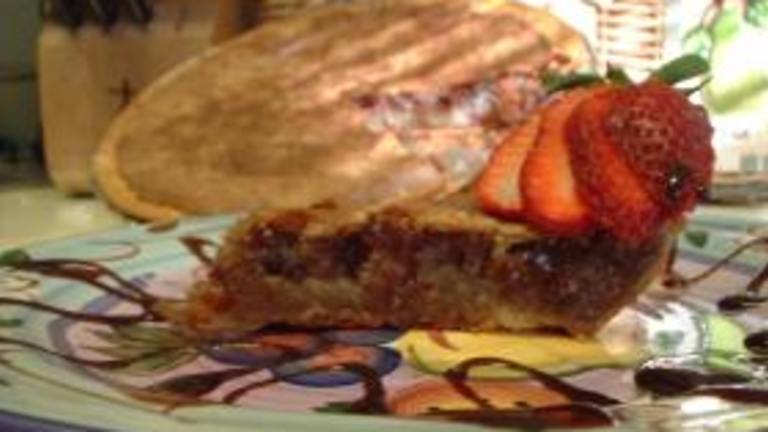 This version used Pinto beans. Great way to enjoy the beans you've stored. Mock Pecan Pie
directions
Preheat oven to 425 degrees.
Beat sugar, salt and eggs together.
Add beans.
Mix well.
Let ingredients stand for 1/2 hour.
Pour into pie shell.
Bake at 425 until crust begins to brown, then reduce temp to 375 degrees and bake 30 additional minutes or until center of pie is set. Serve warm with ice cream or whipped cream.
Submit a Recipe Correction
Opinions are split here in the stimied household. I did not care for this at all, the bean flavor was too prevalent. However, the rest of my household says that this is wonderful and I should make it again, perhaps adding something crunchy like sunflower seeds so that it will have more of the texture of pecan pie. I would make this again at their request, but not for my personal consumption.