Microwave Poached Eggs (Bon Appetit Magazine)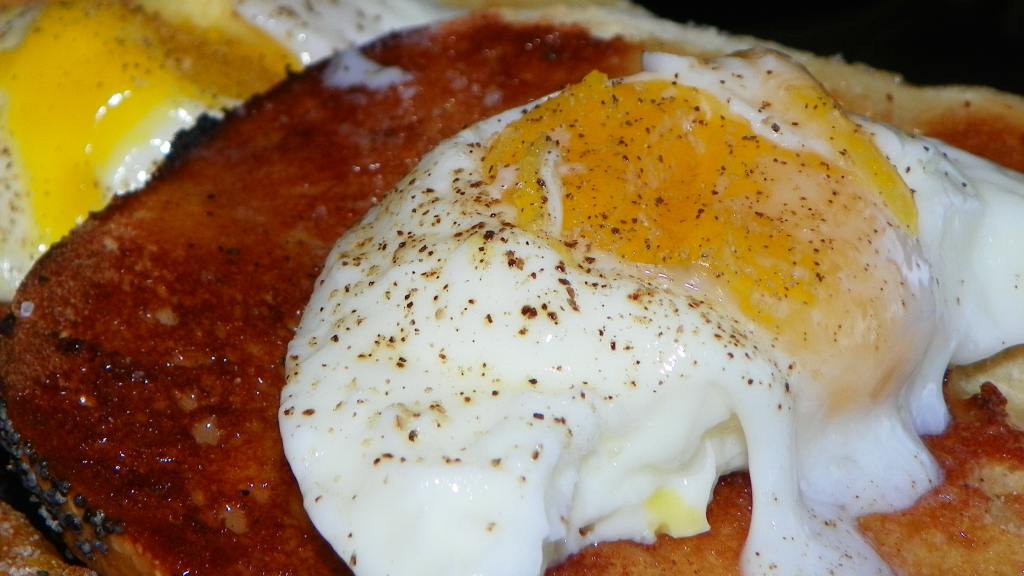 Ready In:

2mins

Ingredients:

5

Serves:

1
directions
Fill a 1-cup (or larger) bowl (or mug) with 1/2 cup of water.
Add a pinch of salt to the water if you like.
Crack an egg into the bowl; make sure the egg is completely submerged.
Cover the top of the bowl with a small plate or saucer.
Microwave on HIGH power for 1 minute.
Remove from microwave and check to see if white of the egg is firm.
If the egg white or the yolk needs more cooking, re-cover the bowl and microwave on HIGH for another 15 seconds.*.
Using a slotted serving spoon or large fork, carefully transfer the egg to your toast, your plate, etc., and sprinkle with sea salt and freshly ground black pepper, to taste.
*Please note that microwave cooking times will vary.When I make this, I take the egg out after 1 minute on HIGH and flip it over in the bowl, re-cover, and cook on HIGH for another 15 seconds.
Join The Conversation
I have used this method a number of times since I first read it. The timing varies by microwave oven and by egg, because every egg is not the same size. I like the yolks to be runny and the whites completely cooked, which is a perfection that hasn't quite happened, but close enough that I continue to prepare eggs this way. The shape of the mug makes a difference too. I like the result better in a mug that doesn't have completely vertical sides, but is rounded at the bottom to a narrower base. Puncturing the yolk is advisable. If you don't puncture the yolk, I've had only a small hole explode out of the yolk, but it propelled the entire egg out of the mug. That was the first and only time I forgot to cover the mug. The yolk doesn't run out as the egg cooks when you puncture it before cooking. I use the tip of a sharp knife or the tines of a fork. Use a saucer or small dessert or salad dish as a cover, particularly if you don't puncture the yolk. You can hear the egg hit the lid if/when it explodes. The entire yolk doesn't explode, only a small hole will be visible and the yolk itself appears intact, but the force against the cover rocks it. Use a slotted spoon to remove the egg from the mug.