Hot Cocoa Mix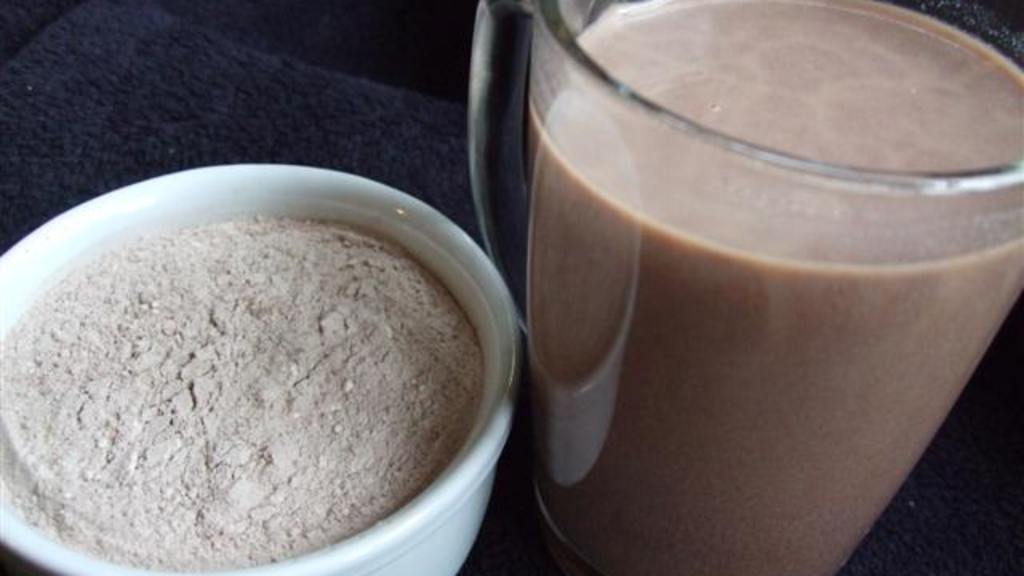 Ready In:

5mins

Ingredients:

4
ingredients
3 1⁄2 cups dry milk

2

cups powdered sugar, sifted

1

cup powdered coffee creamer

1⁄2

cup unsweetened cocoa powder, sifted
directions
In a mixing bowl combine dry milk powder, powdered sugar, creamer, and cocoa.
Store in airtight container.
For each serving, place 1/3 cup of the mix in a mug and add 3/4 cup boiling water.
NOTES : Mocha Mix: Prepare as above, except stir 1/2 cup instant coffee crystals into mix.
Join The Conversation
This is a GREAT recipe! I did some tweaking, however, to accommodate my taste. Firstly, more cocoa! I don't have any of that super dark chocolate, but I believe that would probably give it a better flavor than regular Hershey's, much as I adore the big 'H'. Also, I used half powdered sugar and half Splenda. Lastly, I'm going to try flavored creamer next time I make it, as suggested by another reviewer. All that bring said, thanks for sharing such a wonderful, flexible recipe!

 

This is a pretty good cocoa mix, after reading the reviews, I upped the dried Milk to 4 cups, then 1 1/4 cup expensive cocoa powder, 1 1/2 tsp salt and I will next time add 3 cups of powdered sugar two cups did not seem like enough. The cocoa, should be dutch darker, with more taste to it.. We have to remember that these are HOMEMADE recipes not made in a factory, read the ingredients, on a box of hot cocoa mix, 98% of what is in it won't be in a Homemade mixture so that is why most people don't think it's sweet enough. Thanks Amy

 

I simply have no idea what went wrong here, I followed the recipe to the letter but no one of six visiting friends and family liked this, including me. I'm so terribly sorry since all the other reviewers obviously loved it a lot. It wasn't really sweet (enough for most of us) or very chocolate-y so I did try and rescue it by adding small amounts of additional sugar and cocoa alternately but with no real success. I tried to finish the mix at work just not to waste it but in the end, liked it so little that I threw the rest of the mix out... something I try to do as a very very last resort with any recipe. Clearly it worked wonderfully for all the other reviewers and I am dissapointed that it didn't work for me too, but all my ingredients were fresh and local and I can't find any logical reason at all why it didn't work for us. Please see my Rating system: sadly only 2 stars for a recipe that wasnt a success for us, but that was worth at least trying. Thanks!