Homemade Phyllo Pastry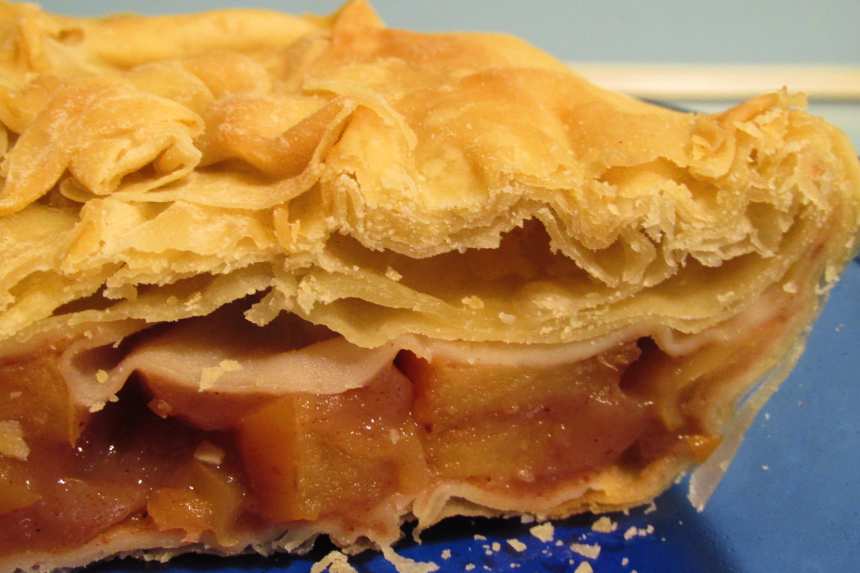 photo by FunCook

Ready In:

30mins

Ingredients:

4
directions
Sift flour and salt into a mixing bowl and add the water with oil.
Stir until forms soft dough, then knead in the bowl about 10 minutes.
Dough will feel sticky at first, but kneading, it should develop into a dough that becomes smooth and satiny.
When well mixed and smooth, wrap pastry in plastic wrap and leave it to rest at room temperature about one hour.
If not all the dough is being used right away, wrap the unused portion and keep chilled in fridge up to a week.
Always bring to room temp before using.
Divide the pastry into 12 equal portions, shaping them into smooth balls.
Cover with a cloth, except the one you're working with.
Take a ball of dough, and shape it into a square.
Place it on a lightly floured surface, and roll into a 6 inch square using rolling pin.
Dust again with flour.
Take the dowel, and place on one end of the pastry, and roll neatly onto the dowel, pressing firmly as you do so.
Keep hands on each side of the pastry.
Unroll the pastry and dust the work surface and pastry with a little flour, and roll up again from opposite side as before, exerting pressure as you go.
Unroll carefully.
After second rolling, the pastry should be about 10x12 inches.
Using the back of your hands, place them under the pastry and stretch gently, moving hands to keep it even, working toward the edges.
The edges can be given a final stretch with the fingertips.
You should wind up with a pastry that's 14x18 inches in size.
Place on a cloth, cover with wax paper and fold the cloth over the top.
Repeat the above process with remaining dough balls, laying each on top of the previous one with wax paper between them.
Use soon after making as they'll go sour if you keep them too long.
If desired, you can roll them out more thinly.
Repeating the dowel rolling process more will result in a thinner square each time.
Phyllo can be used like a puff pastry when thicker, or it's wonderful in baklawa, lamb pastries, or many other mid eastern sweets when rolled very thin.
In Greece, they'll often use phyllo as a crust for certain types of pies, such as spinach.
RECIPE SUBMITTED BY
Ok. I started learning to cook at age 8. My first teacher was my grandmother, who had been born in 1917 (I was born late in everyone's life), and who taught me the basics the old fashioned way. Hence I'm happy to say I can cook anything, but still I love searching as well as sharing new ideas, while retaining the old tried and true ways with food. As for interests I've too many to list here, but will say most are in the creativity genre. What else is there to say?
View Full Profile